News
Newsletter
February 2018
Keep up to date... [more]
Be sure to come visit us in Kimball NE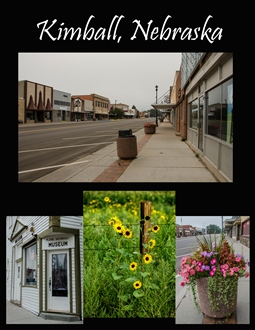 The First English Evangelical Lutheran Church was organized in January, 1929. Prior to that time, St. John's Lutheran Church was holding German Services and was connected with the Iowa Synod, a forerunner of the old ALC. There was a move within the Kimball community for English language Lutheran services.
Some of the members of St. John's, as well as other Lutherans from the community together with Pastor H. Stennfeld petitioned the Iowa Synod to support such a new mission venture, which resulted in the formation of a new congregation. Read more about the history of FELC
Click here
.
Worship Place & Time
Place
First English Lutheran Church
501 S. Webster Street
Kimball, NE, 69145
Worship Time
Sunday 9:00 a.m.
Worship Leader
Pastor Caryl Miller
Programs
Devotional Books "Portals of Prayer" (LP), and "Christ in our Home, also extra copies of "The Lutheran" magazine all available in the narthex.
Looking Forward Sunday Schedule

Worship and Communion—9:00 a.m.



Email: felckimball@embarqmail.com
Facebook: www.facebook.com/kimballlutheran
Member of the Evangelical Lutheran Church of America -Nebraska Synod